We are a company with heart, where social action is part of the company's DNA. One of our pillars is sustainable and profitable business growth, therefore we are committed to enhancing the value of the environment around us and giving priority to initiatives and partnerships that are related to our business activity. Some of our most outstanding collaborations are related to logistics and solidarity transport, as well as corporate volunteering and occasional donations.
ENTITIES WITH WHICH WE COLLABORATE
OF FOOD AND MEDICAL SUPPLIES TRANSPORTED
OF STORED FOOD AND MEDICAL SUPPLIES
OF FOOD COLLECTED FOR FESBAL
DISINFECTED PUBLIC SERVICE VEHICLES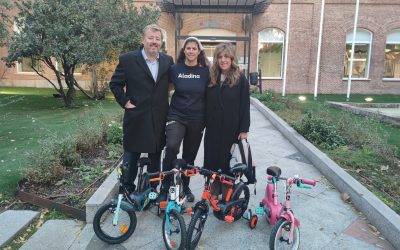 Transfesa Logistics' own employees assembled the bicycles, which were donated to the Aladina Foundation. Transfesa Logistics has donated four children's bicycles, through the...